H.E.A.T.
Help us, help you live better!
About the Owner
About Nichelle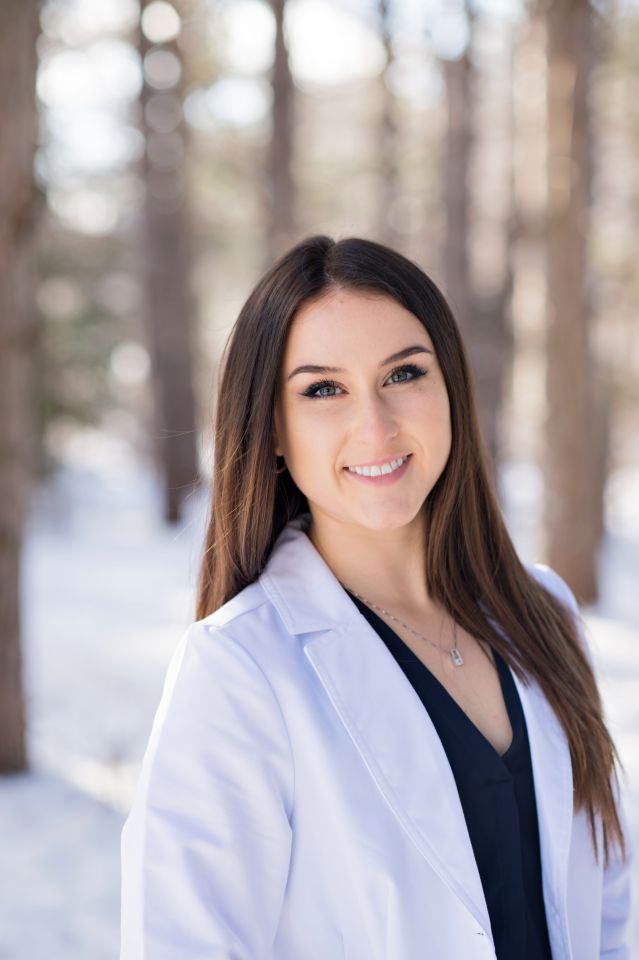 Education Overview:
Athletic Therapy- Sheridan College
Manual Osteopathy- National Academy of Osteopathy, Southern Ontario College of Osteopathy, Barral Institute
Certified Bioflex Laser Technician- Meditech Inc.
Work Experience Overview:
Seneca College- Varsity Teams
Elliott Sports Medicine Clinic- Athletes and General Public
Woodbine Race Track- Professional Jockeys
Sudbury Wolves (OHL)
University of South Florida - Division 1 Football, Soccer
Bain Complete Wellness, Saddlebrook Training Facility (Florida, USA)- NHL, MBA, NFL, Professional tennis and golf players
Main Overview
Nichelle moved to Sudbury with her family in 2001. Growing up, she was heavily involved in dance and gymnastics with her favourites being acrobatics and ballet. As fate would have it, she was injured during a dance competition. Although this seemed to be a devastating injury, destiny introduced her to Athletic Therapy. At just 15 years old, Nichelle knew precisely what she wanted to do for a career, and she hasn't looked back.
Nichelle obtained her Athletic Therapy Degree with honours from Sheridan College in April 2017. During her time at Sheridan, she was fortunate enough to work with very knowledgeable mentors and high-level athletes. To mention a few, she has helped with the Sudbury Wolves OHL team since 2014, worked with high school athletes including the Sudbury Gladiators, professional jockeys at Woodbine Race Track in Toronto and Seneca College Men's Volleyball team and Women's Rugby team. She had two summer placements in Tampa Bay, Florida where she worked with Division 1 Athletes at the University of South Florida and professional tennis, football, and basketball athletes at Bain Complete Wellness Sports facility known as Saddlebrook Training Facility.
In February 2018, she obtained her Diploma in Manual Osteopathy with honours from the National Academy of Osteopathy (NAO) in Toronto. NAO is an accelerated full-time program for healthcare professionals. Alongside acquiring her education in osteopathy, Nichelle also attended the Southern Ontario College of Osteopathy to further enhance her knowledge of the science behind cranio-sacral and visceral (internal-organ) manipulation.
Still filled with ambition Nichelle became a Bioflex Laser Technician and uses that to help advance healing even further.
Nichelle is currently a Certified Athletic Therapist and Manual Osteopathic Practitioner whose work experience has no age limit. She has treated people ranging from newborns to senior citizens, and she specializes in treating chronic pain (including Fibromyalgia), concussions, sports injuries, disc related pain from the neck to the low back as well as TMJ (jaw) pain. She applies her extensive knowledge in multiple fields, to correct biomechanics, and the newest technology in Bioflex cold laser therapy to help enhance the body's natural healing ability and reduce recover times.
Nichelle encourages everyone to give Osteopathy, Athletic Therapy and Bioflex laser therapy a try because, pain shouldn't control your life. Book your appointment today online or call 705-222-0022.